Getting Started
Admission Requirements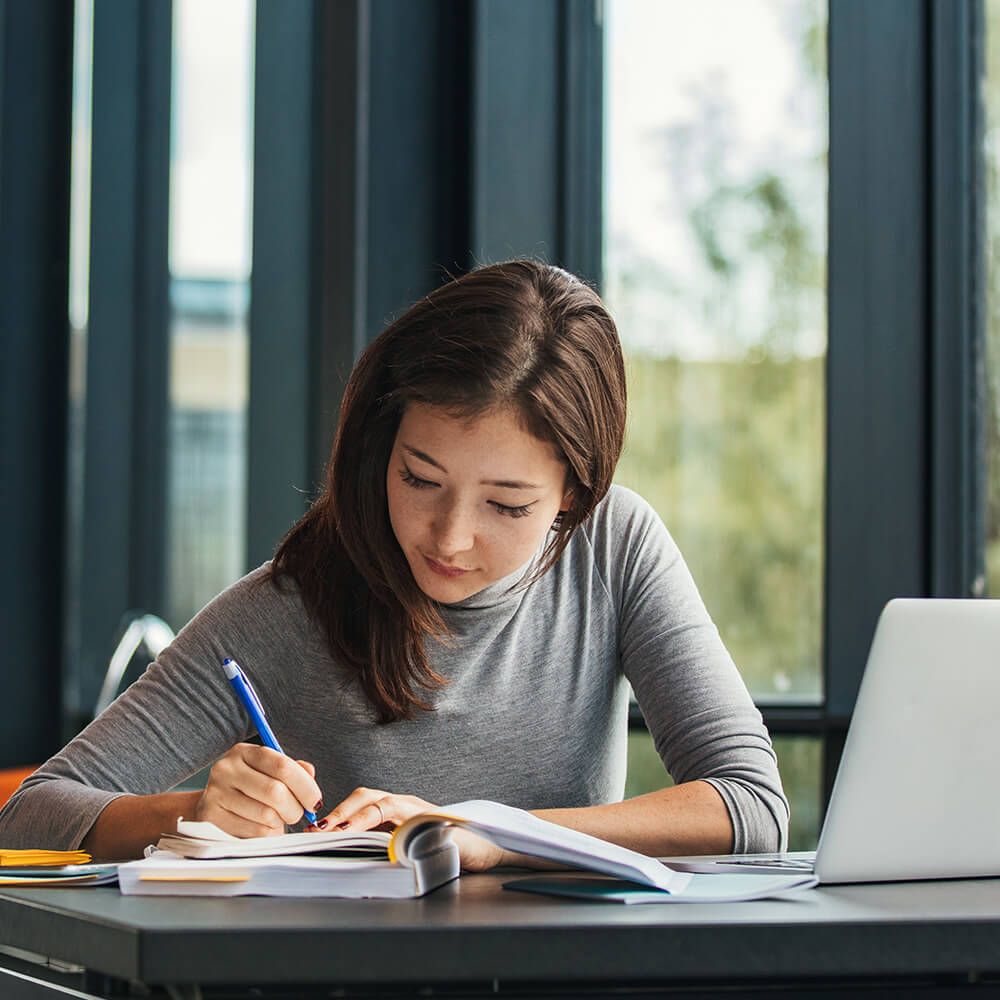 Becoming an Athabasca University student is easy – our open admission policy means if you're 16 or older, you will be accepted as a student.
For undergraduate programs, be sure to review your program's regulations carefully so you can meet all the necessary requirements in time for your application deadline.
Requirements for graduate programs are listed on each graduate program's website. Because program regulations can change, students are required to complete the program regulations in effect at the time of their enrolment. Students who are admitted to a program that has any entrance requirements for admission will follow the degree regulations in effect upon completion of the transfer credit evaluation.
Did you know?
Becoming an Athabasca University student is easy – our open admission policy means if you're 16 or older, you will be accepted as an undergraduate student.
You must have an undergraduate degree to apply for most graduate programs. Doctorate programs require a master's degree. You can take some graduate courses without being admitted to the program if you meet the non-program student requirements for that program.
"I wouldn't be where I am today if I didn't have my degree, and now I feel like I can accomplish anything."

Megan FertigBachelor of Professional Arts in Human Services Read Megan's story
What kind of student are you?
Before getting started on your application, make sure you understand the different types of student categories and which one applies to your unique situation. This will determine whether you apply as a program or non-program student.
How to Apply
The application process is a little different depending on what level you wish to study(undergraduate or graduate), where you live, and if you want to take a full program or just some courses.
If you are applying to become an undergraduate program student your online application will redirect you to Apply Alberta, Alberta's provincial online application system. Be prepared to indicate the program you are interested in prior to submitting your application and paying the one-time non-refundable application fee. If you need help selecting a program, contact Counselling Services prior to submitting your application. After being admitted to AU, you will be immediately assigned an AU student ID number to confirm your admission.
Graduate programs have a multi-step application process. Most programs have application deadlines and intakes happen on a specific schedule. You can get started on your application at any time.
Students may not enrol in an AU undergraduate degree program while they are enrolled in another degree program at another post-secondary institution. If you need assistance in deciding if you are ready to transfer into an AU program, our Program Advisors can give you some guidance on how to proceed.
When you are ready to apply, find out more about our payment methods.
Looking for financial support?
Your application process is the same as other students, but you'll need to start early. Once you're admitted, you'll need to apply for your loan and complete a loan study plan. It can take up to 12 weeks to process a financial aid application, so you should apply for funding at least 4 months before you plan to start your studies.
More information for international students
Get Information about AU
We have information to share with you!