---
Student Portal Rebrand
On Monday, October 16, 2017, you will notice a new look and feel to the myAU Portal. The refresh is in line with our branding guidelines and have a similar feel to the rest of our AU websites. The look is simpler and cleaner and is a marked improvement from our current portal look.
The information and tabs remains the same for now however, so you shouldn't find navigation difficult. When future changes to the portal are underway, we'll be sure to give you the heads up.
In the meantime, enjoy a sneak peek of the newly rebranded student portal.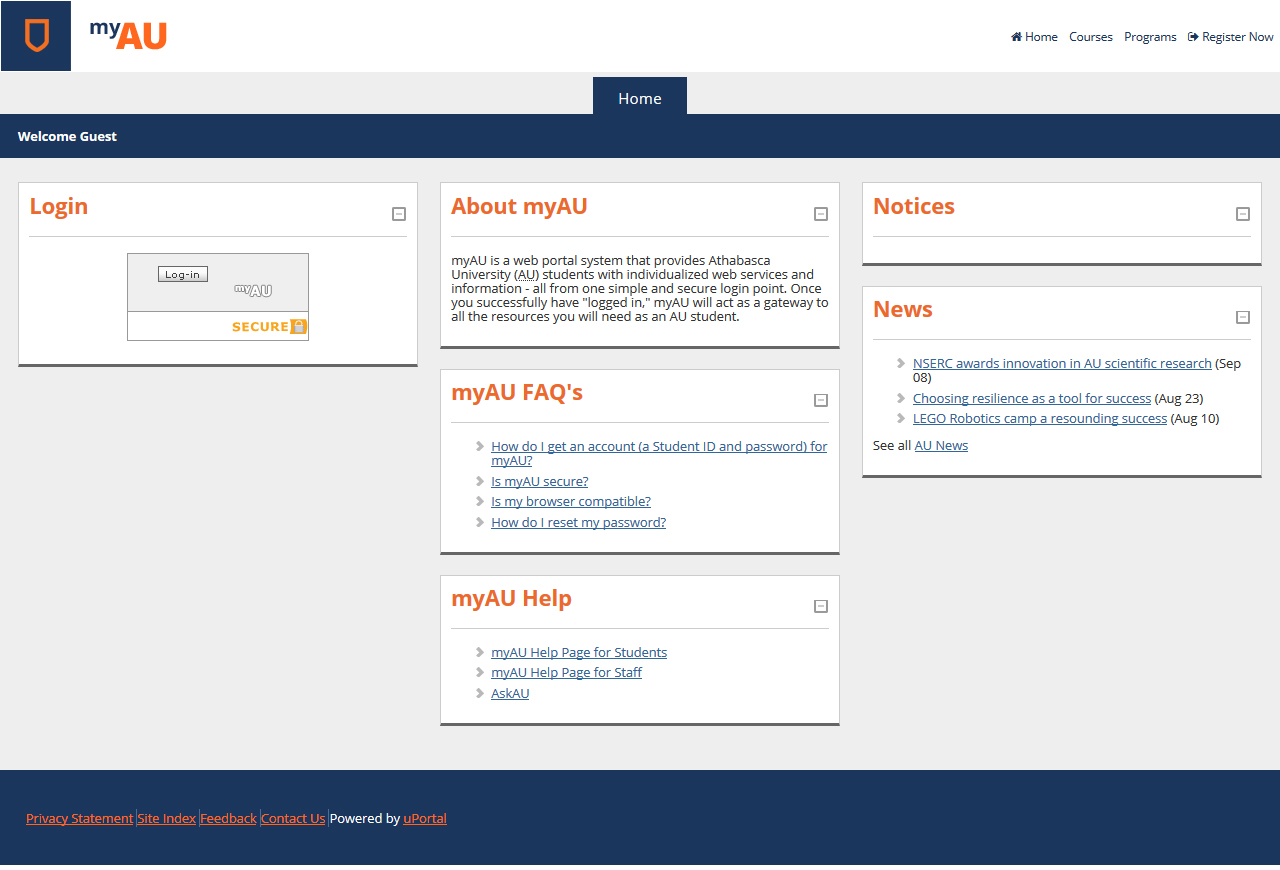 ---
Student & Academic Services - Last Updated October 03, 2017