Former Students
Inactive Status
If you have not registered for an AU course within the past 12 months (from your application date, course completion date, course contract end date or date of withdrawal), you are listed as an inactive AU student.
Since you already have an AU student ID number, it is easy to reactivate your account and register for AU courses:
Reactivate Your Account
You'll receive confirmation of your course registration within two weeks.
Updated July 17, 2012
Questions? Ask AU
Find answers about fees, admissions, courses, programs, transcripts, exams, and more.
Ask a Question
---
Need Help?
Find out how you can request assistance.
---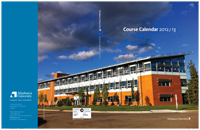 ---