Request Assistance
Call the Information Centre to find out about programs, courses, admissions and registration requirements.
See the Registrar's website for services such as admissions, academic records, exams, financial aid, course registrations, student awards and transfer credit.
Academic Advisors provide advice to students enrolled in or interested in undergraduate programs. They can clarify your undergraduate program requirements, help you choose the next course for your program of studies, and assist with the interpretation of your transfer credit evaluation.
Counsellors can help you clarify your career and educational goals, and provide you with the tools to become a successful student.
Access to Students with Disabilities (ASD) is committed to providing students who have disabilities with reasonable, individualized accommodations and support services to facilitiate access to AU's programs and courses.
For help with AU email, system or course access, or myAU technical issues, contact the Computing Services IT Help Desk.
The Ombuds office provides a single, accessible contact point for students and other members of the University community who require assistance with problems concerning services to students.
Updated March 18, 2013
Questions? Ask AU
Find answers about fees, admissions, courses, programs, transcripts, exams, and more.
Ask a Question
---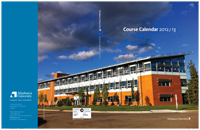 ---
Common Tools
Calculate your fees Transfer Credit Search
---