Online & Distance Education
Distance education puts you in control. You can tailor your education to your personal or professional needs and interests, and you can complete your studies without sacrificing personal, family, career or community commitments.
Athabasca University was the first university in Canada to focus on distance education. It's been our specialty since 1972. Our students have completed courses and degrees while
travelling abroad
working in remote arctic outposts
serving overseas with the Canadian Forces or humanitarian groups
competing as professional or Olympic athletes
When you study with AU, you know you'll be getting a rigorous, high-quality university education – wherever you happen to be. Read Marni's story.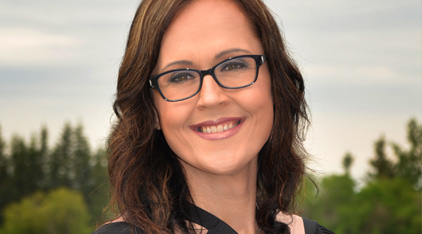 "Finishing my degree at Athabasca University was the last big step. I always regretted not having a university degree."
~ Marni Panas,
Bachelor of Health Administration
How courses work
Our online courses are different from traditional university courses. You work at your own pace, at the times that best suit your life – and you always have lots of support. We want you to succeed as much as you do.
You don't need to be enrolled in an AU program to take an AU course.
How programs work
Our degree, diploma and certificate programs are designed to fit into a busy life – and if you're upgrading your education to advance in your career, you may find that you can use work projects as school projects too.
Because most of our students are earning credentials part-time, we generally don't have time limits for completing your program requirements.
Updated June 05 2017 by Web Strategy, Advancement
Become an AU Student
Register by July 10th to start on August 1st
Request Information
Thank you for reaching out to us!
An email has been sent to your inbox asking you to confirm subscription.