The Athabasca University Policy Manual, the official source for AU's policies, is a public document maintained and issued by the Office of the University Secretariat. Unless otherwise noted, policies apply to all units under AU's jurisdiction, whether they are located in Athabasca, Edmonton, Calgary or an off-site location.
One formal, signed paper copy of each version of each policy, is stored in the Office of the University Secretariat, and is considered the original copy of that policy. In the event of a discrepancy between the web version and the hard-copy version, the latter shall govern. Policies are permanent university records, and the final disposition of all policies will be in the Thomas A. Edge Archives and Special Collections.
Updated February 03 2016 by Web Services - Advancement Office
Give to AU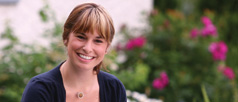 Learn how you can support our efforts to remove barriers to university-level studies and help students succeed.